We make elegant weed stuff.
We believe joy lies in the little things— that indulging yourself shouldn't feel taboo.
The culture of smoking is maturing and we believe the products should as well.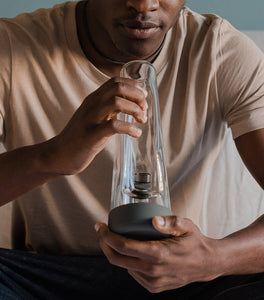 The Making of Session
The attitudes and perceptions around smoking were undoubtedly shifting, but the products used to enjoy them seemed deeply rooted in the counterculture of the past.
We saw an opportunity to embrace evolving attitudes. We challenged ourselves to create products that felt more like home decor than illicit. Over the following year, we dedicated our nights and weekends to developing the brand.
These work sessions, as they grew to be called, focused around research, design and critical debates. We wanted to create a brand that focused on a state of mind and the act of carving out time to focus on ones-self.
Naturally when naming came around, we wanted to embody the period we dedicated to this specific activity - a session.
Culture & Ethos
At Session, we believe the pursuit of indulgence should be celebrated. We believe that relaxation is key to living a happy life.
We push boundaries through the marriage of thoughtful design, high-quality materials, and meticulous details to enhance your moments of indulgence.
Give Back
The Floret Coalition is an anti-racist collective of small businesses supporting and funding equity-oriented actions. As members, we pledge monthly donations to organizations for their work in support of Black, Latinx and Indigenous communities.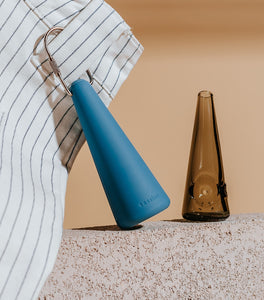 Challenging Standards
Things shouldn't always be the same. We bring our diverse backgrounds, skills, and ways of thinking to an industry ready for evolution.
Anticipatory Approach
We create experiences, not products. By observing how people interact with our pieces, we can anticipate their unmet needs designing solutions that delight and surprise. 
Detail Focused
We obsess over every detail and material, which only becomes thoughtful through a rigorous process of converging and diverging until; the outcome is beautiful, functional, and unapologetically simple.