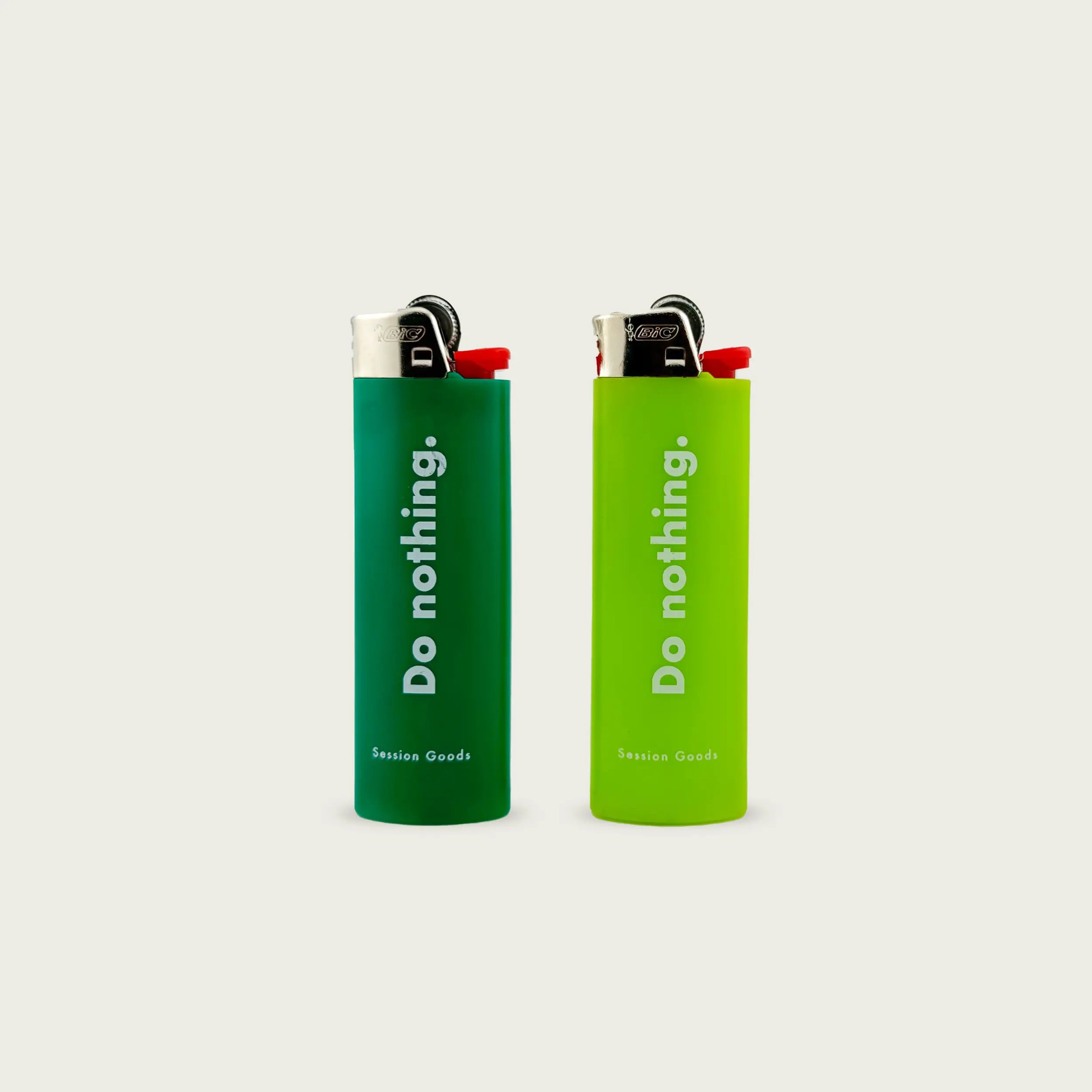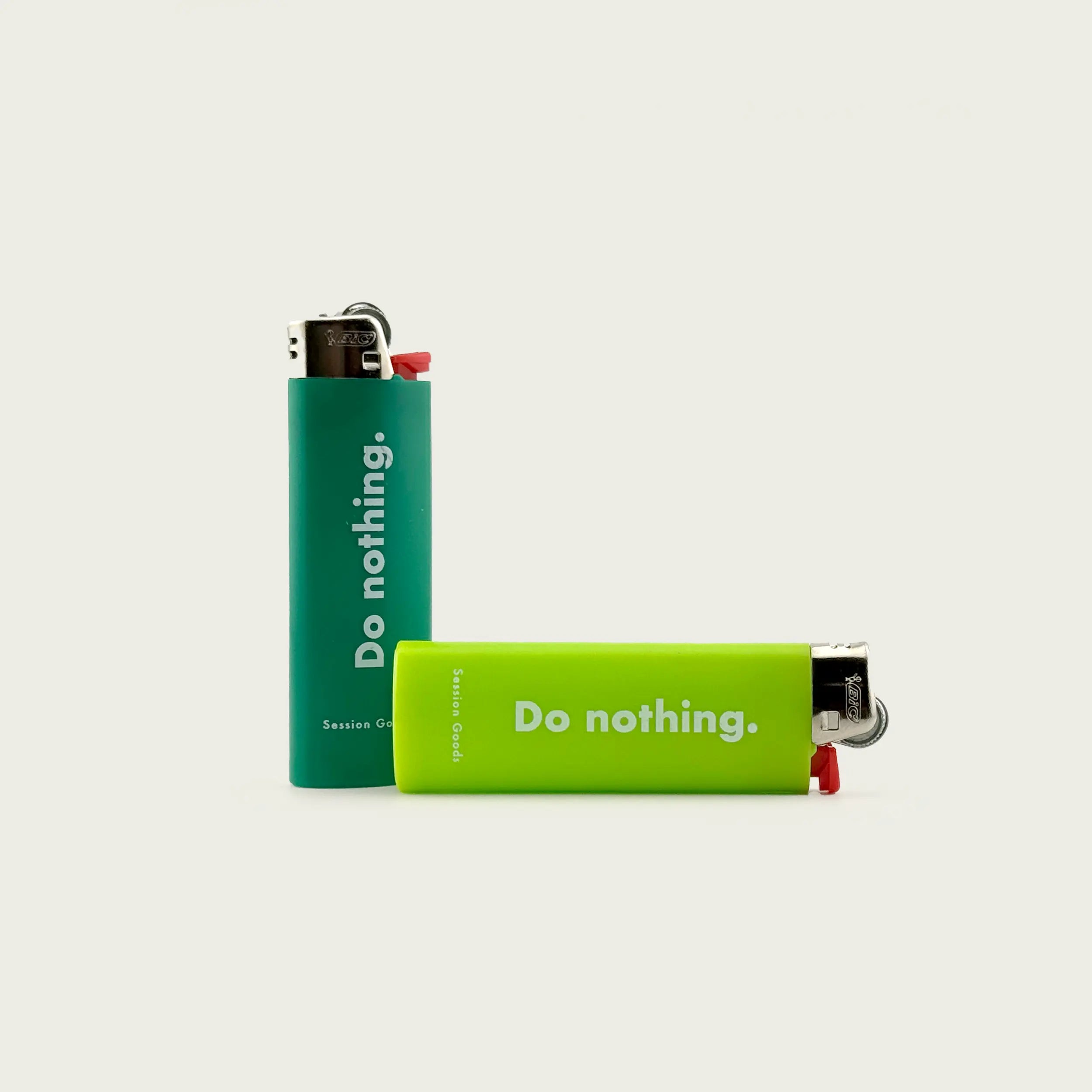 Do Nothing.™ BIC Lighters - Green
2 Pack ∙ BIC Classic Lighter
Description

Unwind with Session Goods' Do Nothing.™ BIC Green Lighter 2-Pack. These lighters not only serve as essential firestarters but also bring a sense of serenity to your smoking sessions. Featuring our Do Nothing.™ graphics, these lighters combine functionality and style for a laid-back, quality experience. Elevate your sessions and keep things mellow with this unique accessory.

Product Details

Child-resistant, Safe and reliable, 100% Quality Inspected
Up to 2 times the lights vs. the next full size leading brand
Every BIC lighter undergoes more than 50 separate, automatic quality checks during the manufacturing process
No lighter is child-proof. There is no substitute for proper adult supervision. Read all warnings before using this product. Flick it Safely.
Package Includes

1x Dark Green BIC Classic Lighter
1x Light Green BIC Classic Lighter
Specifications & Patents
Warranty & Return Policy

Free Shipping - On orders over $100 in the Continental US. See FAQ for terms and restrictions

Product Warranty - All orders come with a 60-Day Warranty. Please reach out to a customer service rep for assistance. See FAQ for terms and restrictions

Easy Returns - For unused products returned within 30 days. See FAQ for terms and restrictions
Do Nothing.™ BIC Lighters - Green