---
Read Reviews
We've partnered with our friends at WeedFeed to make this limited-edition glow-in-the-dark bong. The piece features green borosilicate glass, tri-color pastel silicone, and matching glow-in-the-dark packaging. 

Check out the LAUNCH PAGE! Signup to win a free GLOW product!
From the tapered form to the clean minimal lines, our elegant glass bong is meant to fit seamlessly into your life and is a staple home piece. The silicone footer protects the glass from damage, hides unsightly water, and indicates the recommended water line for the perfect hit.
Each Bong comes with matching silicone Cleaning Caps.
Details
Bong Features
Glass Bong, bowl, and downstem made from borosilicate glass.
Silicone footer indicates water line and protects your glass.
Small bowl and large bowl included for personal and party use.
Extra grommet and two downstems included.
Silicone Cleaning Caps.
Silicone mouth cover.
Replacement Parts
All orders come with a 60-Day Warranty. Send us an email at help@sessiongoods.com and a representative will assist you.
️WARNING: California Residents
⚠ Prop 65 Warning: Cancer and Reproductive Harm. Visit https://www.p65warnings.ca.gov/
Bong Dimensions
Overall: ⌀84mm x 256mm
Glass Thickness: 4mm
Bowl Joint Size: 10mm
Large Bowl: ⌀22mm
Small Bowl: ⌀10mm
Downstem: ⌀16mm
Patents
Utility & Design Patents Pending in the United States, Canada & European Union.
---
New!
Free
Shipping
On orders over $100 in the Continental US. (See FAQ for details)
Product
Warranty
60 days of accident and damage coverage. (See FAQ for terms and restrictions)
Easy
Returns
For unused products returned within 30 days. (See FAQ for terms and restrictions)
"There's no better time to treat yourself to the smoking device of your dreams. After all, is it so much to ask that our glass look as grown up as a nice bottle of wine waiting to be uncorked on the kitchen countertop?"
"If you're looking for a bong that is simple to use, quick to clean, and elegant enough to serve as a coffee table centrepiece when your mom comes over, we recommend the Sessions Bong."
"The Session Bong is the rare object whose understated form is all about function—in other words: it's so simple you know immediately just how much work went into making it look that way."


Glow-in-the-dark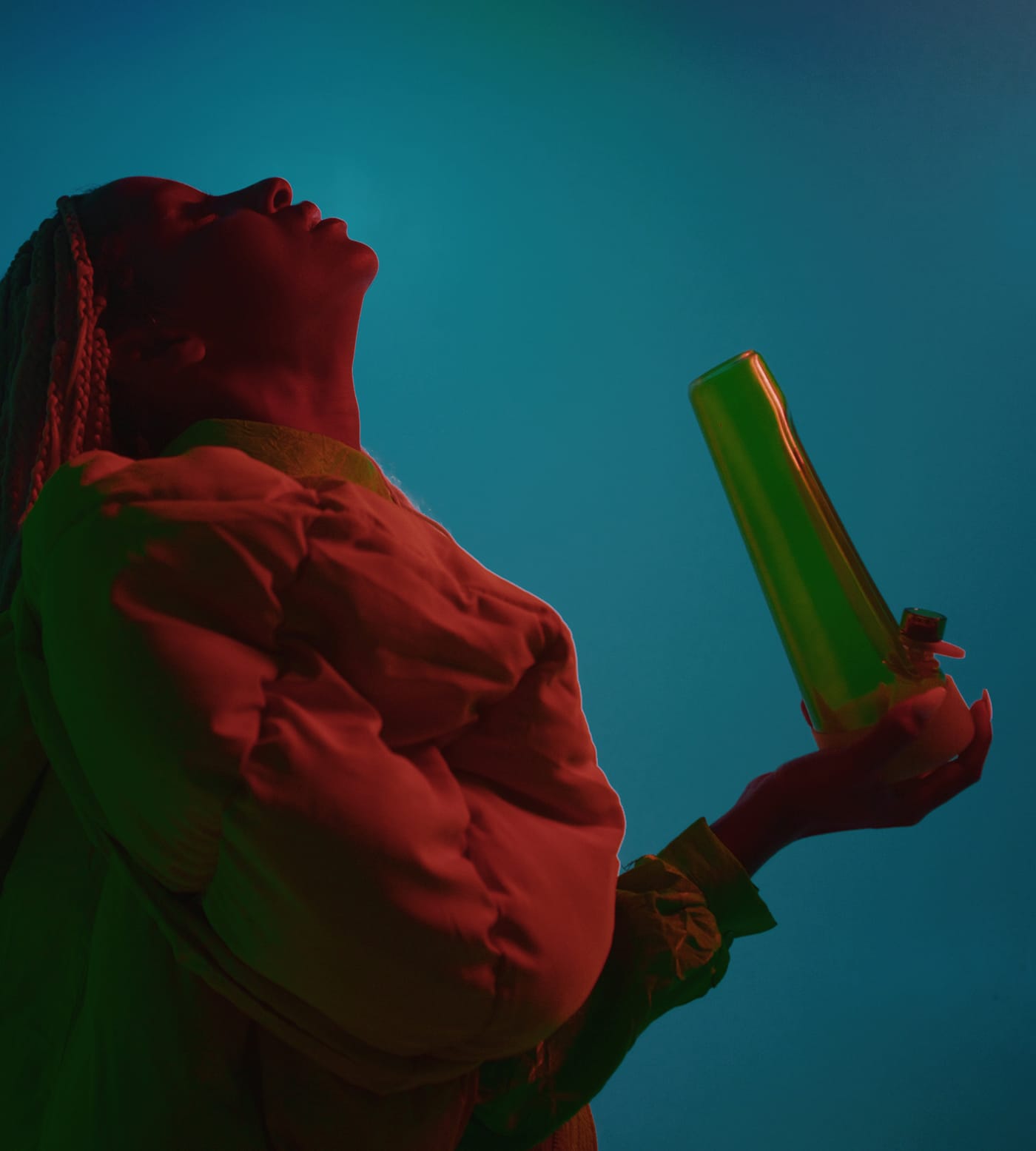 Glow-in-the-dark