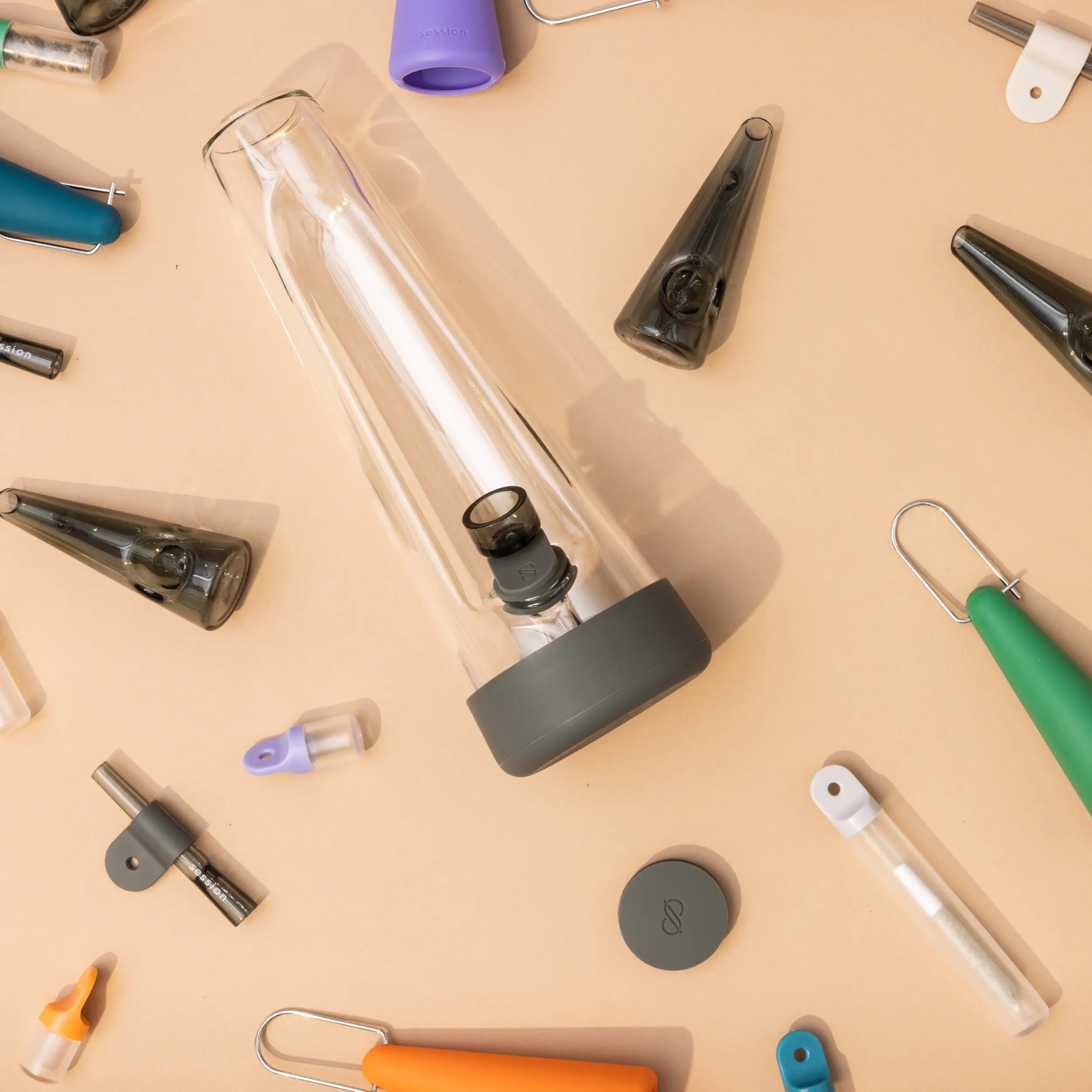 Discover Session Goods collection of bongs, pipes, and other cannabis accessories.
Shop All
Based in Los Angeles, Session Goods is a design-focused cannabis accessories brand making products for a post-taboo world. We set out to produce modern smoking accessories where function intersects with aesthetics.
With a catalog that ranges from Bongs, Pipes, Storage containers, Ashtrays, and other cannabis accessories, we wanted to focus on making not just chic smoking accessories or luxury cannabis accessories, but a brand that holistically embodies a mature aesthetic with modularity and functionality to match.
Our flagship Bong and accessories that come with it anchor the way we wanted the rest of our product line to feel — easy to use, easy to clean, durable materials, crisp design, and modular. Whether it's a dinner party, taking in some fresh air, catching up with a friend, or winding down from a long day, our functional and aesthetic smoking accessories are made to match the moment.
Featured in Rolling Stone, Gizmodo, and Design Milk, Session Goods has been making buzzworthy bongs that are easy on the eyes and even easier to clean since 2017.